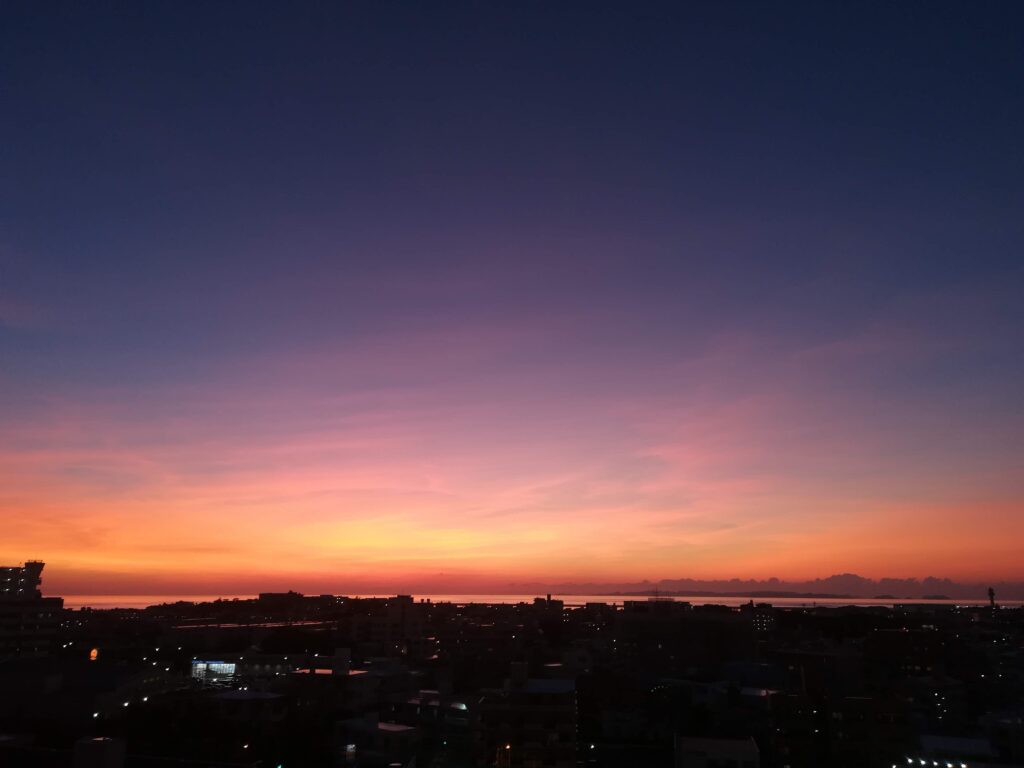 私達は2012年〜2021年の間沖縄という美しい日本の島で生活していました。
そこで生活していた中で見てきた美しい島の風景をお届けします。
暮らしてきた中で、日暮れの一時は息を飲むほど美しい瞬間に何度も出会いました。
夕日が落ちるまでの一瞬、夕日が落ちてからの色鮮やかな瞬間を切り取ってみました。
We were living on the beautiful Japanese island of Okinawa from 2012 to 2021.
We would like to share with you some of the beautiful island scenery we have seen while living there.
During the time we lived there, we encountered many breathtakingly beautiful moments at sunset.
We have tried to capture the moments before the sunset and the colorful moments after the sunset.
Go to OpenSea for collecting NFT