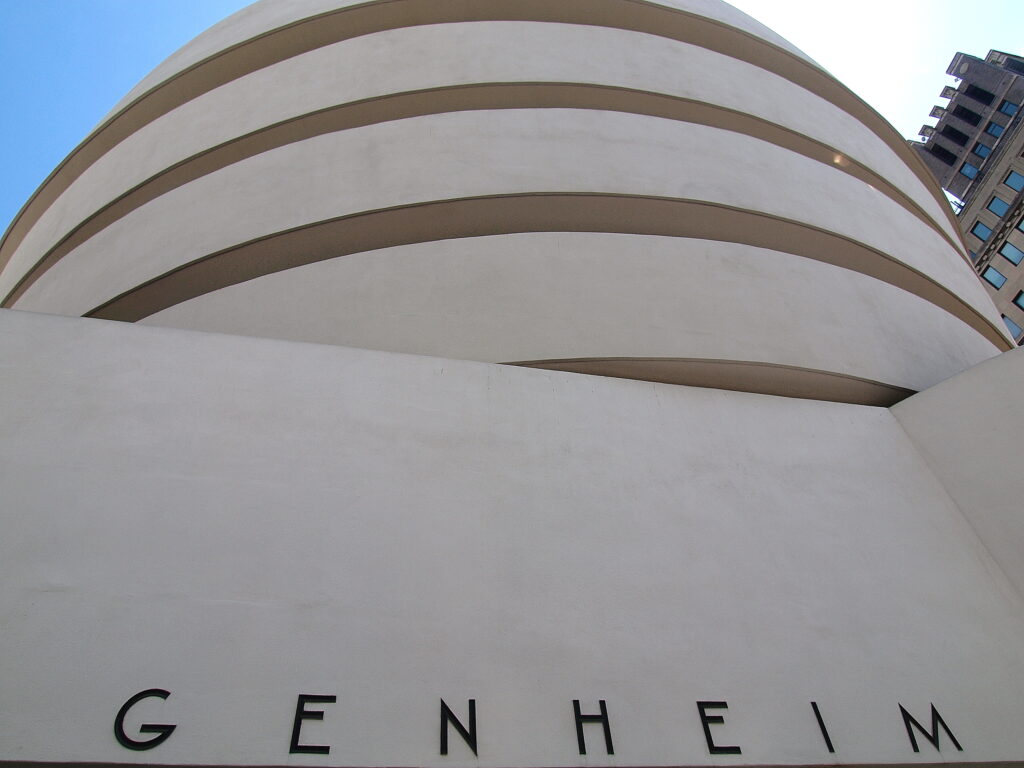 グッゲンハイム美術館に行く。
建物はなんと、フランク・ロイド・ライト!
外見からして、おもしろい。スタートレックにでも出てきそうな宇宙船のような形。
バームクーヘンが積み重なったような、くるくる美術館。
くろくるの中に入って、思わずその円の中心から上を見上げてしまう。
そして、その構造に驚かせられる。
中央が吹き抜けで、その円の外周に美術品が展示されていて、外周を歩いて美術品を鑑賞する。
Visit the Guggenheim Museum.
The building is by Frank Lloyd Wright!
From the outside, it is interesting. It looks like a spaceship that could have appeared in Star Trek.
The museum looks like a stack of baumkuchen.
You enter the kurukuru and involuntarily look up from the center of its circle.
And you are surprised by its structure.
The center of the museum is an atrium, and the artworks are displayed around the perimeter of the circle, and visitors walk around the perimeter to admire the artworks.
Solomon R. Guggenheim Museum
ソロモン・R・グッゲンハイム美術館
2010-05-08
at NEW YORK, USA (ニューヨーク, アメリカ)